We make it our goal to create a powerful brand design!

Graphics design is one of the most vital and elegant parts for any kind of software, application development and website. Any website or application software, with well-designed graphics and multimedia, add much better value for its visual interpretation. For a better visual interpretation of any website or application, a well-designed graphical representation makes the first and lasting impression.

At Creative IT Limited, our graphics designers use a systematic approach with extensive knowledge and dynamic expertise to create and combine symbols and images to create a visual interpretation of service, product or any message. The experts, from our graphic designing team, apply a combination of typography, visual arts & effects and page layout techniques for creating an eye-catching result.

Our service is not limited only locally, but also globally. Providing quality and effective creative design with affordable cost is the core objective here at Creative IT Limited. We have a good number of excellent designers who are committed to provide quality output within short span of delivery time. Our passion is to create design beyond limitation.
We Offer Graphic Design Services on: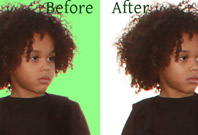 Image Processing
Image processing in Creative IT is based on clipping, masking, retouching, restoration, conversion, manipulation of images and more. Our highly trained graphics team is committed to provide you state-of-the-art image editing by applying up to date software along with Adobe Photoshop.Read more +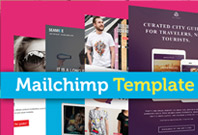 Professional PSD Web Template Design
Professional PSD Web template design service is one of the most demanding services. If you are looking for simple, clean and professional website template design, then our graphic design team is the dedicated one to provide templates in an aesthetic manner to meet your professional goal. Read more +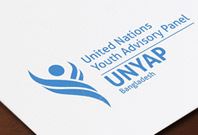 Logo Design
Logo design is a challenging task for a designer as well as for the client to get it done properly. A logo is the most important tool to get your business promoted to your potential customers. For this reason, it is important for you to find the right designer to get your most important marketing material done.Read more +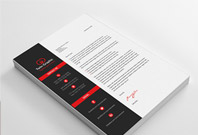 Stationary Design
Stationary design is basically used to spread brand name among the potential customers and establish brand recognition including business services, values and existence. We are specialized in designing – business card, letterhead with compliment slip, pad, sticker, email signatures and envelop design. Read more +
Flyer Design
Flyer design is needed to attract your clients about your business by using creative lines or contents in it. Creative IT graphic team ensures the best promotional design and content for you by analyzing the characteristics of your business. Read more +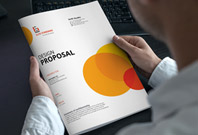 Brochure Design
Brochures are the vital marketing material to introduce your business to potential clients. A brochure itself tells about the products of a business in detail. Keeping that in mind, we design brochures including gate fold, tri-fold, quad-fold, die-fold, z-fold, Jedi- fold or even bi-fRead more +
Business Card Design
Visiting/business card is considered as the considered as one of the most vital component of your business. In this age of digitalization a business card continues to be considered as your business existence.Read more +
Other services are included by-
Cost effectiveness
Uniqueness
Recent trendy designs
Corporate, local & international design.
We know every business is unique. It is important for every business to create marketing materials which are creative as well as informative, so we ensure that our designs are creatively informative. We believe a great design makes the information become more enjoyable to read. We use our methodological knowledge and experience to make each design look unique and effectively communicate the message to clients. We believe that business materials like logos, brochures, banners should be up to mark to grab clients' attention. We want each client to enjoy competitive advantage among their competitors. For that reason, we use current graphic designs and ideas to keep our clients work up to the mark with the latest trends. We know meeting our clients' demands and expectations are the most important thing. Globally, design trends are changing so fast that to hold your place in this competitive market, you must adapt your business to these changing trends.